4.3x brighter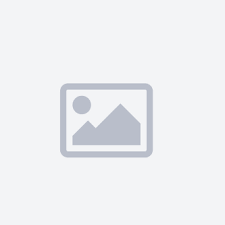 HB3: Kit LED Eagle Mini 24.000Lm
---
---
Description

Tech specs

Questions & Answers

Compatibility

Reviews (0)
Winning DNA: The Mini version of the highly decorated Eagle HB3 LEDs combines excellent brightness with ultra-compact dimensions - making it the brightest LED kit in the ultra-compact category.
 
Performance: With a score of 210 LightScore, 24,000 Lumens the Eagle Mini HB3 LED Kit is 4.3x brighter on the road than your car's original halogen lamps.
 
Cooling: We spared no expense in the cooling system, with two vacuum heatpipes: the previous Eagle Mini version only had one. The dual system allows for even more efficient heat exchange, and the powerful cooling fan dissipates all the heat generated by the light chips. Always make sure that there is nothing in front of the fan for at least 4cm, so that it breathes properly, and never let it breathe air from outside the headlight.
 
Excellent on reflector, not bad on lens headlights: flawless light beam on reflector bowl headlights. While not absolute perfection on lenticular headlights (yes, we are very picky) - the results are still extremely valid, in any case light years ahead of the competition.
 
We like them because: the size is really small without sacrificing brightness and reliability. The innovative double heatpipe cooling method is really effective, allowing to maintain excellent brightness (equal to the top of the range of the previous generation) with an ultra-compact size. The yield on the dish is perfect, and on lenticular headlights it is very good.
The 3 mistakes you don't want to make when installing LED kit with Fan cooling:
1. Leaving less than 4cm completely clear between the fan and the headlight cap. If you don't have this space, you need to install oversized domed caps, eg. Xenovision FlowMax or similar available elsewhere, otherwise the fan will suffocate.
2. Forgetting to insert the drivers, cables and plugs into the headlight first, push them all the way in, and insert the lamp last: this way there will be no cables to choke the fan.
3. Expose fan to humidity: never remove or puncture the caps, even if you use dust filters. Fan must never be exposed to humidity.
 
Canbus & zero interference: With a real power draw of 38W per lamp, this ultra-compact canbus HB3 LED kit won't give any warning lights problems on 95% of cars. In the rare (very) cases of warning lights, just add one of our canbus filters for LEDs. As far as radio interference, the fully digital driver does not generate return curves that disturb the car radio.
 
Maximum Quality / Price Ratio: Xenovision.it chooses and carefully selects the products to guarantee that whatever your spending budget is, you cannot find a more performing and lasting product in the same price range anywhere else.
 
You can trust: With the best reputation on the Internet for unbeatable products, value for money and performance, the Xenovision.it shop is the choice of auto electricians, tuning enthusiasts and lighting purists.
| | |
| --- | --- |
| Socket | HB3 |
| Socket (alternative names) | 9005, H10 |
| Lens Headlights | Yes! Score 7 out of 10 |
| Reflector Headlights | Yes! Score 10 out of 10 |
| Canbus | Yes, Error-Free on 95% cars |
| Bulb lenght | 77 mm |
| Diameter (max) | 35 mm |
| Heatsink depth | 30mm |
| Min. distance from next object | 40 mm |
| | |
| --- | --- |
| Quality | Maximum. Guaranteed. |
| Road view vs. Stock bulbs | 4.3x brighter |
| Power | 38W |
| Brightness | 24000lm |
| Xenovision LightScore | 210 points |
| Absorption | 3.10A |
| Voltage | 9-16 V |
| Color | 6000k: Lunar White |
| Version | v6.0 (May 2021) |
| | |
| --- | --- |
| Included | 2x LED bulbs |
| Warranty | 2 Years |
| Money Back | 14 Days |
0 reviews
5 out of 5 Stars!
---
Be the first to review this product!