1300Lumen, SuperCompact, FocusPRO, 360 degrees and Canbus. Top Quality.
| Canbus: | Color: | Plug: | SKU: |
| --- | --- | --- | --- |
| Yes | Rosso | BAY15D (P21/5W) 1157 | XP-GY15-MSTR |
---
X-PRO: Answers the call of customers who want a product that meets their expectations, but are not ready to fund the savings. X-PRO products are the new automotive aftermarket lighting industry standard, offering real performance at the right price: compare X-PRO performance with competitive alternatives at the same price and if you find better, we'll refund you.

Versatile: the lamp is universal, compatible for shape, polarity and visual rendering in each lighthouse. The structure is solid and the lighting is generous. The grafts are made of solid metal and guarantee excellent contact. The absorption makes them canbus on many cars, but otherwise, it is enough to add a resistance.

OEM Size: The positioning of the luminous chips is very close to the centering of the focal point of the original halogen lamp, increasing the efficiency of the light output. The radial arrangement of the chips allows a 360 degree light output, uniform, compact and without shaded areas. With this optimized focal centering, this lamp allows up to 20% more yield than traditional LED lamps of equal power.

Zero Problems: there is no need to measure the space to check if the lamp can enter your lighthouse. It is no longer important to know if the polarity of your beacon is Positive Long Side or Positive Short Side. The direction in which you insert the lamp in the lighthouse is not important: X-PRO has anticipated every problem, solving it at its root. Compact shape, better focal centering, No Polarity, Smart Polarity, Long Life. Impossible to find better in the price range.
Protected:
Heat management is critical to reliability when it comes to LEDs. By adopting
Super-Bright 
 SMD 3020 Chips for greater Lumen/Watt efficiency, with the same heat output, the lamp is able to provide more light than traditional LED lamps.
Thanks to the recessed structure, the LEDs are protected from external stresses, firmly embedded in a cylindrical aluminum core that absorbs and dissipates the heat. Inside, an integrated thermal resistance reduces light output as a second level of protection in the event of overheating.
Canbus:
With a native absorption of 5.5Watt in High Intensity, this lamp results canbus on a large number of cars. However, if your vehicle needs more resistance to avoid spying, simply use one of the many off-the-shelf solutions in the catalog.
You can trust:
With the best reputation in Italy for excellent products, unbeatable quality/price ratio, and after-sale service - Xenovision is the choice of car enthusiasts as well as lighting purists. 
** After installation please leave a review and send us your photos indicating your car model! **
Tech
| | |
| --- | --- |
| Brightness | 1300 Lumen |
| Color | Red or White 6000K |
| Chip | 12x 3030SMD |
| Power | 5.5W (Hi 0.45A / Lo 0.11 @ 12.3V) |
| Volt | 10 - 16V |
| Have Polarity? | No |
| Geometry | FocusPRO |
Compatibility
| | |
| --- | --- |
| Socket | BAY15D (P21/5W) 1157 |
| Bulb Lenght | 45mm |
| Bulb Diameter | 18mm |
| Canbus | Yes, on 97% cars |
Included
| | |
| --- | --- |
| 1x | XE Gear LED Bulb |
| Try-Before-You-Buy | 14-day try & return for full refund / credit |
| Warranty | 2 Years |
reviews
13 reviews
5 out of 5 Stars!
---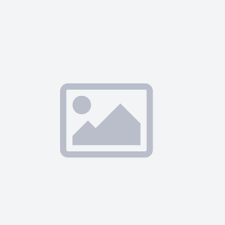 Kia Sportage 2019 |
Le lampade (rosse) sono ottime, robuste e ben fatte, con una bella e profonda luminosità con corretta diffusione della stessa all'interno dei fanali posteriori.
Purtroppo sulla mia vettura il Cdb rileva l'errore relativamente agli stop (non su luci posizione); per chi volesse installarle su auto simile consiglio l'acquisto delle apposite resistenze fin da subito.