2.7x brighter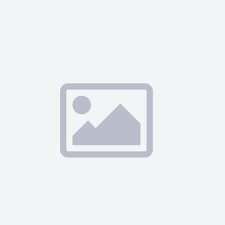 H3: Kit LED XPRO Ninja 15.000Lm
---
---
Description

Tech specs

Questions & Answers

Compatibility

Reviews (0)
High Quality, Great price: we studied the Ninja series so that it is the brightest on the market at this price: this way we offer you a quality / price ratio so high that it is unmatched.
 
Performance: With a score of 130 LightScore points, 15.000Lumen the Ninja H3 LED Kit is 2.7x times brighter on the road than the original halogen of your car.
 
Try them: if you are looking for another LED Kit in the same price range, we guarantee that you will not find on other sites or amazon a better product in terms of Build Quality, light beam accuracy - both on reflector and lens headlights - and quality of materials.
If you are looking for a good product but at an affordable price, Ninja is definitely more reliable and well made than the commercial LEDs you find on the internet at these prices. Guaranteed.
 
1860 LED Chip: Directly derived from premium range LED kits, the Ninja are less bright - so as to contain the price - but inherit the build quality of our premium range products. The LED chips are extremely thin and bright, and help a greater similarity to the filament of the original halogen lamps. This translates into exceptional road focus: zero shadows on lenses, zero glare on parabolic headlights.
 
Long life: the Achilles' heel of all low-cost LED kits sold online is durability. You may find brighter led kits in this price range, but they'll have a short lifespan: this is because it is not possible to make a heatsink capable of withstanding the high temperatures of a more powerful led kit with a budget saving. We have designed this led ki so that it has a balanced brightness and cooling capacity, to combine excellent visual performance with long lifespan.
 
We like it because: the precision of the light beam in both its parabolic and lenticular headlights is excellent. They are not extremely bright, but the build quality, durability and focus are top notch. For what they cost, the Quality / Price ratio does not fear on the market.
Visual Footprint: The PCB's copper vane structure is only 1.6mm thick, making them thinner than typical LED kits for sale on eBay, Amazon and other online sites - allowing you to obtain a better focal centering - with a 99.6% Focus - and produce less shadows than the Led kits available even at much higher prices on the market. This is because we used the structure of a premium range LED Kit, with less powerful chips to contain the price, but the backbone is that of a thoroughbred: perfect focal centering, excellent heat dissipation, impeccable build quality.
 
Dissipation: With an aircraft aluminum heatsink structure, a Copper PCB, and an active fan, the lamps in our Ninja LED Kit have all the features to position themselves very well in the consumer market offer.
 
The 3 mistakes not to make when installing LED kit with fan:
1. Leave at least 4cm completely clear between the fan and the headlight cap. If you don't have this space, you need to install oversized domed caps, eg. Xenovision FlowMax or similar available elsewhere, otherwise the fan will suffocate.
2. Insert the drivers, cables and plugs into the fixture first, push them all the way in, and insert the lamp last: this way there will be no cables to choke the fan.
3. Never remove or puncture the caps, even if you use dust filters: the fan must never be exposed to humidity.
 
Maximum Quality / Price Ratio: Xenovision.it chooses and carefully selects the products to guarantee that whatever your spending budget you will not find a more performing and lasting product in the same price range anywhere else.
 
You can trust: With the best reputation on the internet for unbeatable products, value for money and service, Xenovision is the choice of tuning enthusiasts and lighting purists.
 
Accessories sold separately: the kit is specific for fitting the lamps of your%text::data.model% and includes the two LED bulbs. Find all the accessories you need further down on this page (except unintentional omissions).
| | |
| --- | --- |
| Socket | H3 |
| Lens Headlights | Yes! Score 9 out of 10 |
| Reflector Headlights | Yes! Score 10 out of 10 |
| Canbus | Si, Zero-Spie sul 90% auto |
| Bulb lenght | 75 mm |
| Diameter (max) | 32 mm |
| Heatsink depth | 49 mm |
| Min. distance from next object | 40 mm |
| | |
| --- | --- |
| Quality | Maximum. Guaranteed. |
| Road view vs. Stock bulbs | 2.7x volte più luce |
| Power | 23W |
| Brightness | 15000Lm |
| Xenovision LightScore | 130 punti |
| Absorption | 1.85A |
| Voltage | 9-32 V |
| Color | 6000k: Lunar White |
| Version | v2.0 (January 2021) |
| | |
| --- | --- |
| Included | 2x Lampade LED XPRO Ninja |
| Warranty | 2 Years |
| Money Back | 14 Days |
0 reviews
5 out of 5 Stars!
---
Be the first to review this product!