True halogen-size Bike H4 LED kit. Super Bright. Well defined light beam. Waterproof, Canbus and with silent fan. Perfect for Scooters and Bikes.
| Canbus: | Color: | Plug: | SKU: |
| --- | --- | --- | --- |
| Yes | 6000K | H4 | AB-11CR-MSTR |
---
Same size as Halogens: ultra-compact all-in-one design, for a super small bulb without external control unit, same sized as an original H4 bulb. XPRO Mini Bullet is revolutionary.

Incredibly powerful: don't let the size fool you. These lamps are a concentrate of technology, and are able to deliver 3 times more light on the road than the original halogen lamps. You read that right: three times more power, thus having the same size.

How is it possible? Thanks to an all-copper structure and an innovative thermal conduction system that dissipates heat very quickly and a super quiet high speed fan that ensures constant air recirculation along the heat sink.

Ultra-precise beam: with just 0.7 mm thickness between the two sides of the PCB - the light chips are in an excellent position from the focal point of view. It translates into a very precise and well-defined beam of light, with the classic halogen cut, without glare and harm to other cars.
Plug & Play: You really install them in a couple of minutes, even in a parking lot. Take out the original light bulb from the headlight, insert this, close the hooking clip and reconnect the power plug: done! Anyone is able to mount these lamps, without the need for any instrument or technical knowledge. It does not invalidate the car warranty and does not require any modification or a larger cap.

Maximum Quality / Price Ratio: Xenovision guarantees you that whatever your budget, you have the guarantee that you won't be able to find a more performing and long-lasting product on the market at a lower price.

You can trust: With the best reputation on the Internet for unbeatable products, value for money and service, Xenovision Italia is the choice of Tuning enthusiasts and lighting purists. Please contact us today with your questions: our technical staff is here to help.
Tech
| | |
| --- | --- |
| Luminosità | 16.000Lm |
| Resa visiva rispetto Alogene | 3x volte più luce |
| Qualità | Massima. Garantita. |
| Impermeabili | Si, IP67 |
| Voltaggio | 9-32V Stabilizzato |
| Potenza | 26W |
| Chip LED | Lattice High-End Automotive |
| Colore | 6000K |
Compatibility
| | |
| --- | --- |
| Fari | H4 |
| Funzioni | Anabbaglianti + Abbaglianti |
| Dimensioni H4 | Stesse delle alogene originali |
| Canbus | No-Spie su 99.9% Auto e Moto |
| Interferenze Radio | Zero |
| Diametro max dissipatore | Assente |
| Ingombro dissipatore | Assente |
| Diametro foro passaggio lampada min | 37mm |
Included
| | |
| --- | --- |
| 2x | Lampade H4 LED All-in-One |
| 14-Giorni | Soddisfatti o Rimborsati |
| 30-Giorni | Cambio per Reso Merce |
| 2 Anni | Garanzia |
reviews
2 reviews
5 out of 5 Stars!
---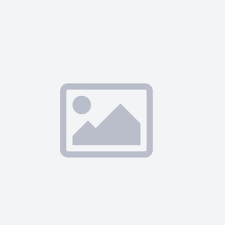 Kawasaki GPZ 750 Turbo 1985 | Premetto che mi sono avvicinato al mondo delle lampadine LED da meno di 2 settimane. Posseggo un auto e una moto d'epoca e molto sinceramente mi ero stufato delle prestazioni delle lampadine alogene (che molto probabilmente, anche se non ne ho mai avuto la certezza, erano ancora quelle originali di prima installazione degli anni 80'). Ho pensato di provare le lampadine led anche se alcuni mi hanno sconsigliato di installarle su un auto d'epoca per questioni "estetiche" anche se i miei mezzi sono comunque "giovani" in quanto considerati youngtimer. In breve volevo un prodotto di alta qualitá consapevole che la spesa non sarebbe stata bassa e ho trovato il sito Xenovision piú che altro perché cercavo frecce led con resistenze integrate per evitare l'hyperflash e non volevo installare le resistenze manualmente e loro sono tra i pochi a tenere questo prodotto. Quindi oltre all'ordine delle frecce ho deciso di provare questa lampadina H4 sulla mia Kawasaki Gpz 750 Turbo del 1985. I risultati per quanto riguarda la resa luminosa é riduttivo dire che sono andati "oltre" le aspettative. Il fascio luminoso é talmente forte, anche in pieno giorno che nelle foto che allego in basso riesce a saturare la fotocamera dello smartphone e quindi dalle foto non si ha la reale percezione di quanta luce emettano questi led sia per quanto riguarda la modalitá abbagliante che anabbagliante. Inoltre anche se la moto é vecchia (é pur sempre degli anni 80') il fascio luminoso "bianco" al posto di quello a luce calda delle tradizionali lampadine alogene non "stona" affatto in quanto ad estetica.
Il test che ho effettuato per ora é di una sola giornata e dire che sono soddisfatto é limitativo.
Rimane la grande incognita dell'affidabilitá di questa lampada led: la lampada infatti é davvero molto potente (16.000lumen) e per questo é dotata di una ventolina che aiuta a dissipare il calore. A "caldo" la mia recensione ha la visione di una lampada eccezionale, il problema é che se questa lampada dovesse durare 1 anno o poco piú tutto il mio entusiasmo si smorzerá. Inoltre rimane il quesito dell'omologazione. So infatti che queste lampade non sarebbero omologate per la circolazione su strade pubbliche e cionostante le forze dell'ordine chiudono un occhio (spesso). Faró test ulteriori per verificare se il fascio luminoso possa arrecare disturbo ad altri automobilisti/motociclisti che incroceró sulla strada. Per ora do il massimo di stelle confidando nella qualitá e quindi affidabilitá del prodotto!