The Best LED Headlights Kit for your Tipo Low Beams. Guaranteed.
| Canbus: | Color: | Plug: | SKU: |
| --- | --- | --- | --- |
| Yes | 6000k | Fiat Tipo | LB-FIAT-TIP1 |
---
LED Kit Tailor Made for your Tipo Headlight: you don't have to worry about anything, because we took care already of everything. From picking the LED bulbs compatible with your headlights, testing them  on the road, to even adding accessories to solve minor problems where needed - such as bulb socket adapters, enlarged rubber dust caps. 
We fit the kit with everything you need for the installation - so that you will not have to find solutions.

All Inclusive: Included in each kit you will find any enlarged  rubber dust caps where needed, as well as any accessories, wiring, filter and adapters that should be needed for a perfect result.

Long Life: Both the Driver and the production process of the Led Kit have been designed to ensure a broader Canbus compatibility, so as to be compatible with the low-beam of the most recent cars, greater safety against production errors. The meticulousness of the manufacture and the quality of the materials are at the highest levels, as can be immediately noticed by just feeling the bulb at touch.

The evolution of Visual Perfection. If you were impressed by our Xenon lamps, our LED bulbs for low beam and high beam headlights will amaze you. By combining the new technology together, and taking full advantage of our knowledge, Xenovision LED kits will project you into the world of next-generation lighting with a single ticket, and in First Class.

Which one to choose? Regardless of the power of the LED kit you choose, everyone will guarantee you a correct beam of light on the low beams, with an excellent visual effect without shadows or reverberations. As the power you choose increases, the depth of the light beam will increase - that is how much they will project your LED lamps far away - and the brilliance of the asphalt in front of your eyes, as well as how much signs and people, animals or dangers on the edge will stand out of the road.
You have the power to decide the brightness of your led headlight kit. From the Entry Level to the Top Notch option we offer a number of sizing to meet any needs and budget. Each level will equip lamps from different kits in our the catalog, picked after on road testing to ensure a perfect visibility, a precise light cut and zero errors.

You can trust: With the Best reputation for unbeatable products, value for money and service, Xenovision is the choice of Tuning enthusiasts and Lighting purists. You're welcome to contact us today with your questions: our prepared staff is here to help.

Canbus & zero interference: This LED light bulb will not give problems to most of the canbus cars. As for radio interference, the completely digital driver does not generate return curves that distract the car radio.

Don't waste your money: today everyone is looking for canbus LED bulbs on the internet, at the lowest possible prices. On Amazon and eBay there are light bulbs for less than 30 euros, including shipping: but what Quality level you expect at this price? If you take into account that the final price of the led kit already includes shipping costs (False myth: amazon does not pay for shipping a few cents, they pay couriers exactly as all other online sellers), eBay or Amazon sales commission fees,  advertising fees to make the product appear on Facebook, Google and when you browse on social media - which are quite expensive, and subtract PayPal's commissions.
From what is left, take apart the seller's profit and (eventually) the VAT and taxes he's supposed to pay.
At this point the amount left is what the product is worth at the origin: yep, don't expect miracles from a pair of light bulbs that cost as much as a fast food meal.
For sure they will shed a lot of light for as long as it takes to let you leave an enthusiastic review on the led kit, but when problems begin to emerge you will decide that you will want to throw them away and buy others elsewhere. And so on ... How many 30euro bulbs will you have bought in two years? Buy a single, definitive pair that will accompany your car throughout its life and you will benefit from an unparalleled quality from day one.
Tech
| | |
| --- | --- |
| Warranty | 2 Years |
| Intensity | (As per select) |
| Input Range | 6-18V DC |
| Quality | Maximum. Guaranteed. |
| Waterproof | Yes, IP67 |
Compatibility
| | |
| --- | --- |
| Fiat | Tipo |
| Headlights Type | Low Beam |
| Electronic | Yes, Canbus Error-Free |
| Installation | Plug&Play |
Included
| | |
| --- | --- |
| 2x | High Quality LED Bulbs |
| (If needed) | Filters, Dust Caps, Accessories (where required) |
| 30-Days | Return for Product Change |
| 14-Days | Return for Refund |
reviews
3 reviews
3.67 out of 5 Stars!
---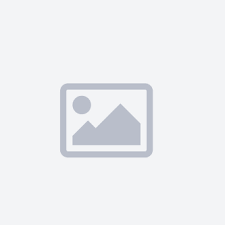 Fiat Tipo 2019 |
Sono molto deluso dal post vendita per il prodotto kit led h7. Ricevuti i led ho subito notato che avevano un fastidioso lampeggio a fari spenti. Il kit essendo munito di centralina dedicata non avrebbe dovuto presentare tale difetto. Ho fatto subito presente il difetto ed ho preferito chiedere un reso in quanto il prodotto non soddisfava i requisiti minimi. Nonostante abbia chiesto un reso per prodotto non idoneo al mio veicolo ci ho rimesso 9.90 € per il ritiro altri 7 € addebito prima spedizione + svalutazione del prodotto che ho solo montato e rismontato un paio di ore dopo.

[RISPOSTA XENOVISION]
Nicola ci spiace che non sia rimasto soddisfatto. Purtroppo il lampeggio iniziale a fari spenti, dipende dal check dell'auto: è normale per un prodotto aftermarket di fascia base che ha selezionato, poichè la potenza del led è contenuta e rimane sensibile agli impulsi del check iniziale dell'auto. Avverrebbe con qualsiasi prodotto LED di pari potenza e fascia di mercato. Per non avere il lampeggio iniziale occorrerebbe un modello molto più potente, con un assorbimento maggiore, tale da poter assorbire gli impulsi del check luce iniziale (in questo caso selezionando il modello premium dal menu a tendina, 4.5X volte più potente delle originali). Avendo acquistato il modello base (2X volte più potente delle originali) il lampeggio iniziale rientra nella normalità e standard di mercato. Ad ogni modo il lampeggio dura pochi istanti prima dell'accensione dell'auto, poi non appare più, ed in genere non costituisce un problema.
Confermiamo che il modello top di gamma (Kit Eagle), avendo un assorbimento più che doppio rispetto al kit base, non da lampeggi iniziali.
La centralina dedicata del kit occorre invece a non dare spie e sfarfallii stroboscopici ad auto accesa: anche il kit di fascia base è infatti perfettamente compatibile con la Fiat Tipo.
In merito al valore del reso il prodotto non è stato svalutato, ma come in ogni acquisto sia online che in negozi fisici i costi di consegna e ritiro sono sempre a carico del cliente. Nel negozio fisico il cliente mette ad es. il costo della benzina e tragitto per recarsi al negozio, online invece il corrispettivo per il corriere. La ringraziamo per aver scelto i nostri prodotti e ci auguriamo di aver poterle essere di nuovo di aiuto per futuri ordini.