4.3x brighter
24,000 Lumen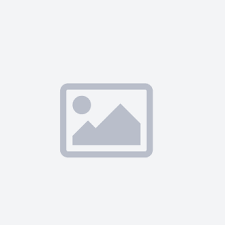 H11 24,000Lumen LED for Citroen C-zero 2010 in poi Low Beam
---
---
Description

Tech specs

Questions & Answers

Reviews (1)
Low Beam: our Tips.
All you need to know to install Low Beam LED on C-zero
Do not pierce original C-zero headlight caps, not even if you add dust filtering cloth.
Do not suffocate fans: you need 4cm of empty space in front of them.
Nearly any car will require dome bigger dust caps.
At
this link
a related article (in italian).


1. Non soffocare la ventola: deve avere 4cm sgombri davanti a sé. E non deve mai aspirare umidità.
⚠️ Se nei 4cm davanti alla ventola c'è un qualsiasi ostacolo - cavo, spinotto o tappo troppo vicino - soffoca. Se respira aria esterna al faro, si guasta.
Come risolvo?
👉1.
👉2. Per avere 4cm liberi davanti alla ventola, nel 90% dei fari dovrai aggiungere un Tappo Maggiorato a cupola. Ricorda che non è una tasca per inserire cavi e spinotti, è uno spazio che devi lasciare vuoto.
❌ Errori comuni
1. Bucare i tappi (anche se aggiungi filtri antipolvere): entra umidità.
2. Eliminare del tutto i tappi: entra umdità.
3. Usare i tappi maggiorati a cupola come tasca per inserire cavi e spinotti: è come non averli. Devono restare vuoti.

🚀 Montaggio perfetto
1. Osserva la ventola e i 4cm davanti a sé: se c'è solo aria.. è corretto.
2. Immagina un getto d'acqua contro il retro del faro: se non c'è rischio che entra umidità nel faro .. è corretto.
Tra i Kit LED proposti per C-zero, scegli in base alla
luminosità
(rettangolo blu in alto a sinistra) - ad es. 2x volte più luce rispetto alle alogene di serie, 4.3x volte più luce, e cosi via.
Tutti i kit LED sono di Alta Qualità Garantita, e la differenza è nelle prestazioni: scegli tu in base alla tua idea di spesa e necessità di guida.
Ti consigliamo i modelli più potenti se desideri un'illuminazione "a giorno", con un sensibile cambiamento rispetto ai fari di serie (4x volte più luce in su), mentre i modelli base (circa 2x 3x volte più luce) sono l'ideale per un restyling estetico a luce bianca ma senza esagerare con la potenza. Vedrai comunque di più, ma non aspettarti un faro da stadio.
Ricorda!
Tutti i LED a ventola hanno
bisogno di respirare
e questo significa che non devi mai soffocare le ventole. Assicurati che ci siano 4cm sgombri davanti ad esse, senza cavi, oggetti o tappi di mezzo. Non bucare mai i tappi originali, neanche se metti dei filtri antipolvere. Usa sempre dei tappi maggiorati quando non hai 4cm di spazio.