Alfa romeo 159 (939_) Abbaglianti kit: Super Bright. Super Compact. Same Eagle DNA - the Highest Quality LED headlight kits around, yet smaller. Two EagleMini LED bulbs included, accessories not included.
| Canbus: | Color: | Plug: | SKU: |
| --- | --- | --- | --- |
| Yes | 6000K | H7 | AP-23LS-LH76-597 |
---
Top Quality: Designed to deliver huge illumination on the road, long lasting and be Plug&Play on almost any car headlight. Three objectives all XE EAgle LED headlights fully achieve. Compare the build quality, materials, finishing, light output on road and reliability with the generic products you find around - and you'll never come back. 

Super Bright: With 11.000 Lumen lighting output (5500Lm each), XE Eagle Mini delivers a strong lighting on the road. Compared to HID, it's 70% as powerful as an OEM Xenon HID headlight system. Wich is more than double than your standard Halogen bulbs. 
Long Lasting: hundreds of LED bulbs are sold every day. Most of them fail, too. Designing a reliable LED bulb, able to withstand the harsh termal conditions inside an headlight, is not simple. XE Eagle state of the art design optimizes the heat dissipation thanks to a solid copper heart, wrapped in an aeronautical alluminum body, and an excellent fan powered heatsink. Bulb temperature is always under control, and the light output remains stable even after long use in traffic jam.

You can Trust: With the best reputation in Italy for excellent products, unbeatable quality/price ratio, and after sale service - Xenovision is the choice of car enthusiasts as well as lighting purists. 
Tutte le nostre lampade LED hanno una durata media di alcuni anni quando installate correttamente. Questo significa che la ventola deve avere
4cm di spazio
dal tappo e respirare in un ambiente sigillato.
Il 99% dei casi di fulminazione è dovuto a tre grandi errori di installazione:
ventole che soffocano
perchè attaccate ai tappi (e le lampade si cuociono) oppure
tappi forati col trapano
per prendere aria (e invece aspirano terra che rallenta le ventole) o ancora peggio con aggiunta di materiale filtrante (scelta peggiore in assoluto: le ventole sono troppo deboli per aspirare attraverso il fitro, il solo risultato è che avranno meno spazio per respirare e l'esposizione a umidità le danneggerà in pochi mesi), e infine
tappi completamente rimossi
(e i LED aspirano terra, sporco, acqua e e le ventole rallentano o addirittura si inceppano).
A
questo link
un articolo del nostro HelpCenter sull'argomento.
Tech
| | |
| --- | --- |
| Chip | CSP High-End Automotive |
| Waterproof | Yes, IP67 |
| Voltage | 9 - 16V |
| Color | 6000K |
| Warranty | 2 Years |
Compatibility
| | |
| --- | --- |
| Canbus | Yes, on almost any car |
| Lenght | 74.5mm |
| Diameter | 40.5mm |
Included
| | |
| --- | --- |
| 2x | XE Eagle Mini LED Bulbs |
Accessories or variants:
reviews
26 reviews
4.88 out of 5 Stars!
---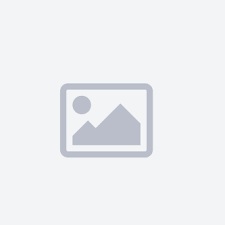 Opel Corsa E 2016 |
Prima volta che acquisto su questo sito (consigliato da un collega di lavoro) e devo dire che come spedizione sono stati molto veloci! Il montaggio è stato semplice: metti la ghiera della lampada poi l'adattatore e la lampadina, giri di 1/4 di giro ed è fatta!! cambiamento di visibilità notevole (ne ho prese 4 per fare il gruppo luci completo) , già alla prima prova notturna ho visto subito il miglioramento dato che vivo in una zona collinare la visibilità è importante! sulla Corsa viene il codice errore n°18 e 20 (anabbagliante sinistro e destro guasto) però non è come su molte auto che rimane la noiosa spia gialla accesa ma basta dare l'ok e il messaggio scompare fino a quando non riaccendete le luci. Le consiglio sono ottime lampade e migliorano la visibilità di tanto! vi allego 2 immagini dei fari bassi e quelli alti.